The Trusted Choice for Pet Cremation Services Near Edwardsville IL
For most, family is the most important thing. However, pets many times become part of our families. The loss of a beloved pet can hurt, and it doesn't seem fitting just to dig a hole in the backyard. When this is the case, Homeward Bound Pet Crematory & Cemetery is offering the Edwardsville Illinois area more options when it comes to memorializing a lost companion.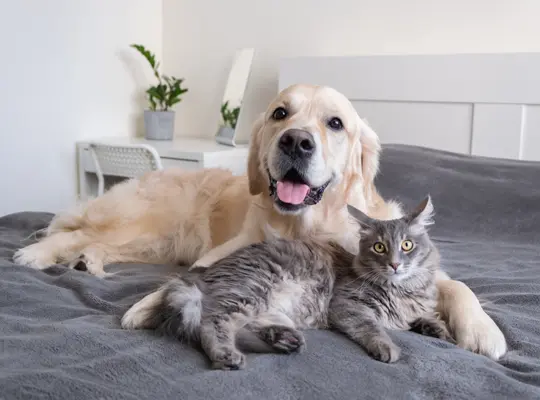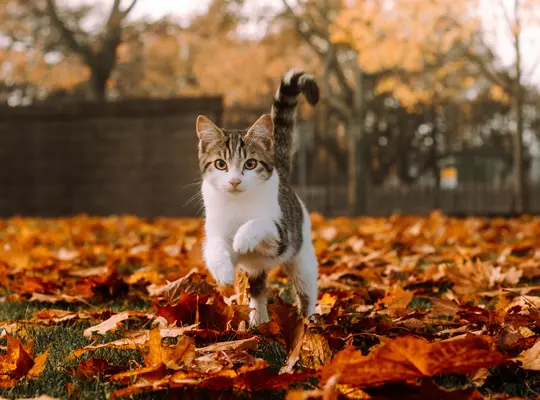 Located in both Bethalto Illinois and Godfrey Illinois, we can perform cremation or burial services for any pet. Our family-owned and operated business has owned pets and knows how hard it can be to lose them; it can even have an effect on the entire family. Your pet will get nothing but dignity and respect from us. We've run an established funeral home and have the experience to handle your situation with care.
Let us discuss all possible options with you so that you can make the best decision about a final resting place for your animal. We take all major credit cards if you decide to use one of our services. Your companion deserves to be honored the right way; give us a call to help you provide a special service for your pet today.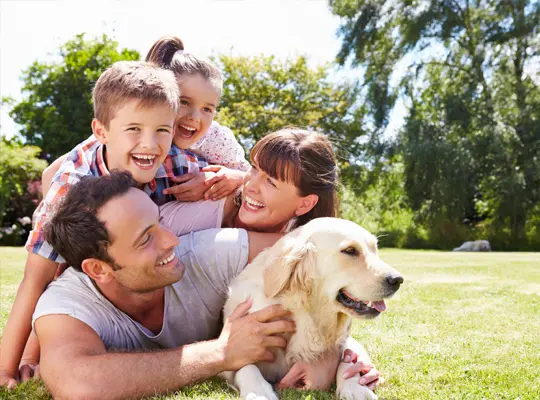 Homeward Bound Pet Crematory & Cemetery
Monday – Friday
8:30 AM – 4:30 PM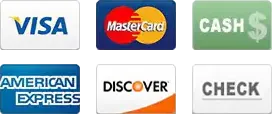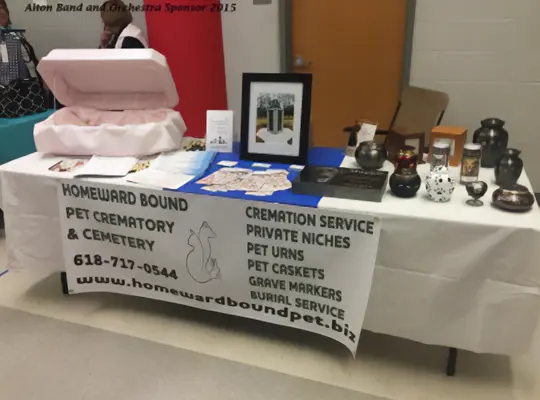 Pet Cremation Edwardsville IL Area
Whenever a pet passes there is always the question of what to do with the body. Pet cremation offers a flexible and affordable way to deal with the loss of an animal. Burying pets can be difficult because when you move away, you may not ever be close to your loving companion again. We provide quality pet cremation on our premises and offer a large selection of decorative urns and containers. We even offer columbarium storage for your pet.
Our process for cremation is called alkaline hydrolysis. This means we use water and other chemicals to break down the remains more naturally. This practice is the most environmentally friendly way because it doesn't emit any greenhouse gasses into the air. It also only uses 10% of the energy that a regular cremation does. All the water we use is recycled and used again. Dispose of your loyal friend using the gentlest way possible with us.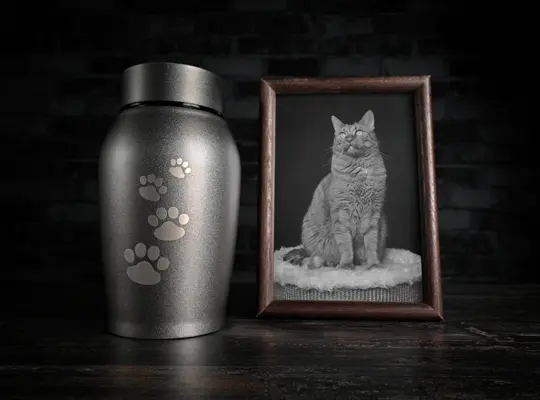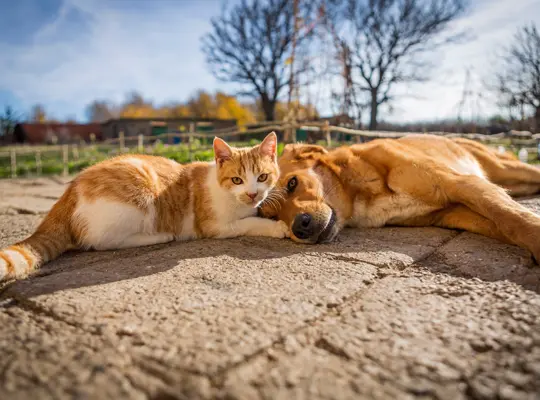 Pet Cemetery Edwardsville IL Area
If you aren't comfortable with cremating your pet, we also offer burial services. A traditional service is the better option for some who feel a deep connection to their pets. We only want to provide services that our customers are comfortable with. Like cremation, this also allows for the option to see and connect with your lost loved one whenever you want.
Our selection of caskets is wide and very affordable. We're sure to have a comfortable place for your beloved pet to take its final resting place. In addition to caskets and containers, we can also offer many headstones and monuments to mark the grave with dignity. You can also choose a unique bronze marker for your pet's gravesite. Our staff will take care of everything, and help your family through this difficult time. Call with any pet loss needs and questions.